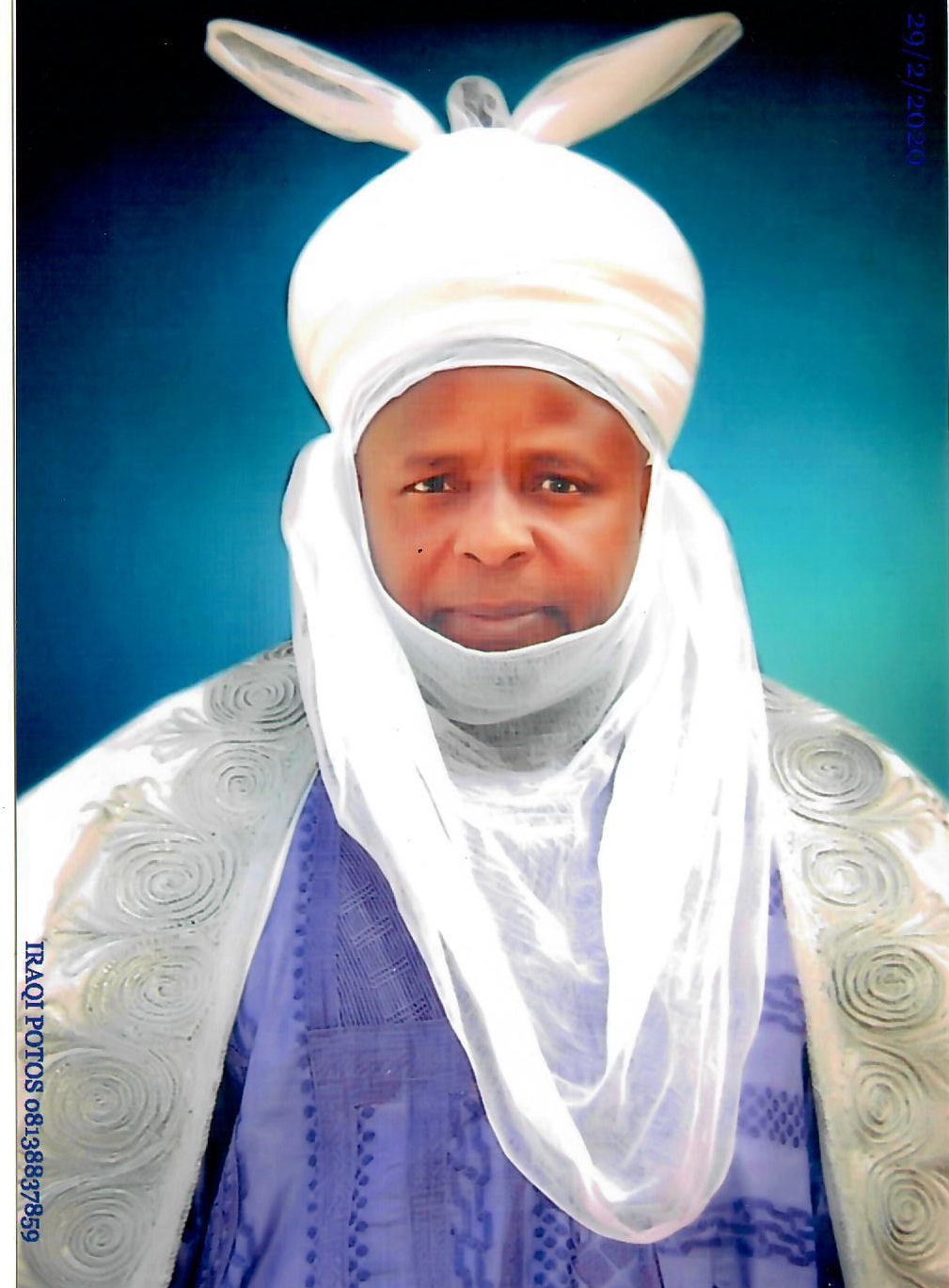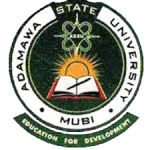 THE CHANCELLOR, ADAMAWA STATE UNIVERSITY, MUBI
His Royal Highness
Alh. Muhammad Seyoji Ahmad
(Emir of Pindiga)
Alhaji Mohammed Seyoji Ahmed, Son of the late Alh. Ahmadu Shuaibu, the first District Head of Pindiga (1942-1984) and Hajiya Aishatu Isa Bodewal, daughter of the late Village Head of Kombani Isa of the same Pindiga Emirate, was born on the 15th of August, 1956 at Pindiga.
At the age of Seven (7), the young Mohammed was registered at the Pindiga Central Primary School from1963 to 1969 where he obtained his First School Leaving Certificate from Pindiga, he gained admission into Sheikh Sabbah College, now Sardauna Memorial College, Kaduna in January, 1970 with a registration number 261.  At Sarduna Momerial College, Mohammed Seyoji became so popular among his colleagues which fondly called him Dan Gwamna.
Upon the completion of his Secondary School education in September, 1974, Seyoji was successfully admitted into the Advanced Teachers College, Sokoto now Shehu Shagari College of Education for his National Certificate in Education (NCE).  Between 1977 and 1978, he joined the National Youth Service Corps (NYSC) where he served the nation as a teacher at Ise-Emure Grammer School in Ondo State.
In his desire to contribute to the development of his home state, Alh. Mohammed Seyoji Ahmed took up his first appointment in life as a Staff at Government Secondary School Nafada in present Gombe State in September 1978. He served in the newly established School for a period of three years up to 1981, when opportunity knocked at his door with the introduction of a special education programme for teachers to further their education.  Mohammed Seyoji, among others, were flown to the United States of America where he studied Bachelor of Science Degree in Geology and Environmental Education at Ohio State University, Columbus. On his return to the country in September 1983, he had a brief stay at the Women Teachers' College Azare in Bauchi State before his subsequent appointment as a pioneer Principal of Junior Secondary School Wade, in the present Yamaltu Deba LGA of Gombe State. Through a sheer dint of hard work and commitment to the pursuit of educational excellence, Mohammed Seyoji combined the dual role of a Principal as well as undergoing a Master's Degree in Land Resources at the Bayero University Kano.
As destiny will have it, the joy of that admission was eclipsed with the death of his father, Alh. Ahmadu Shuaibu the then District Head of Pindiga on 10th April, 1984. Consequently, with the creation of the vacant traditional stool of Pindiga and the struggle that followed, Almighty God in His infinite mercies bestowed on Mohammed Seyoji Ahmed the mandate to succeed to the throne of his late father as the District Head of Pindiga on 10th August, 1984.
From the academics, Mohammed Seyoji, who is by nature fantastically well composed, intelligent and also blessed with the natural ability in human management, had, within no time, won the hearts and confidence of his subjects. Eventually, Pindiga continued to record significant developments, especially in the area of consistent relative peace, security, human empowerment basic infrastructure etc. And because he has put Pindiga's survival far above any other consideration, an important landmark was achieved in the year 2000 when the then Government of Gombe State decided to elevate the status of Pindiga from a District and appointed Mohammed Seyoji Ahmed as the first EMIR OF PINDIGA. His official Coronation and Presentation of Staff of Office took place on the 14th July, 2001.
Driven by the believe in himself with the wish of Almighty Allah and the relentless support of his people, Pindiga Emirate is fast developing. For instance it was during his time as an Emir with experience in Geological Survey that he complimented the effort of several mining Companies that led to the discovery of the first and famous Maiganga Coal Mines located in the eastern border of the emirate. Today, Maiganga Coal Mine is not only a reality but thousands of tons are being mined to meet the ever-increasing demand of Ashaka Cement Company in Gombe State. In addition to this, other Coal deposits have been discovered at Tai, Gaundare, Yelwa and Garin Kale all in Pindiga emirate. These areas are now waiting for investors to exploit for the overall benefit of our Country as a whole.
His Royal Highness, Alh. Mohammed Seyoji Ahmed has served on many Boards and Parastatals of Government in addition to his membership of the Gombe State Council of Emirs and Chiefs. He has served on the Board of Directors of Arewa Ceramic Industry, Misau in Bauchi State from 1988-1992; Member, Board of Trustee, Family Support Programme, Bauchi State, 1994-1996; Member, Governing Council of the University of  Port-Harcourt, April 1997 to March 2000; Member, Finance and General Purposes  Committee, University of Port-Harcourt, 1997- 2000; Director, Housing Committee, University of Port-Harcourt, 1997-2000 and Director, Consultancy and Research Services Unit, University of Port-Harcourt, 1997-2000.
His Royal Highness has received the Nigeria Political Achievers Award in November 2001; North-East Peace Development Initiative Forum Award (NEPDIF) in May 2018; Award of Excellence by the Northern Youth Assembly of Nigeria, August 2018 and as Patron, Vigilante Group of Nigeria, August 2013. He is happily married with children.