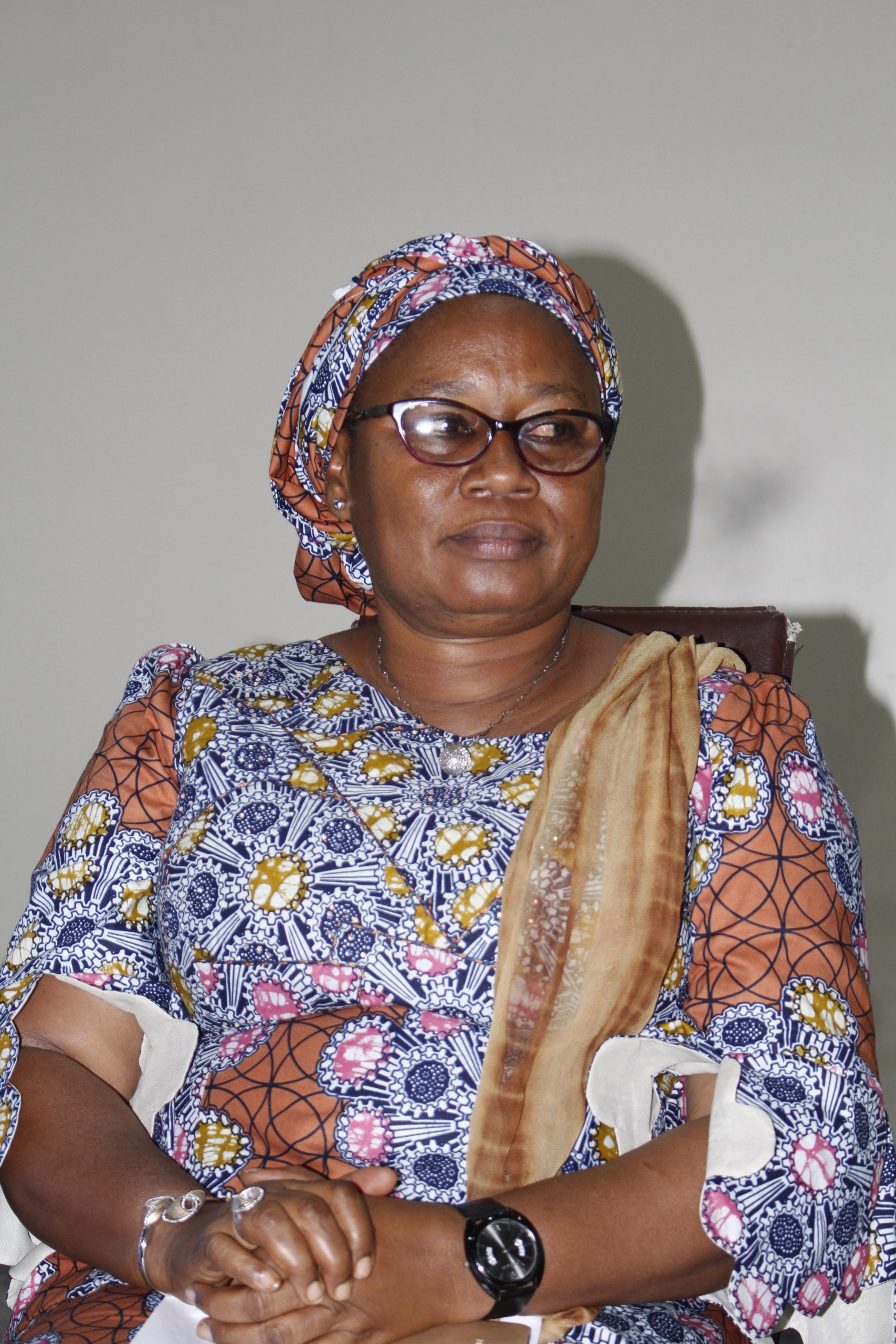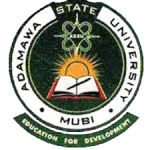 THE VICE CHANCELLOR, ADAMAWA STATE UNIVERSITY, MUBI
PROF. KALETAPWA G. FARAUTA
Professor Kaletapwa G. Farauta, the Vice-Chancellor, was born on the 28th November, 1965 at Numan. She hails from Numan Local Government Area of Adamawa State. Prof. Farauta is happily married and blessed with children.
She attended Numan II Primary School, Numan from 1973-1979, and went to Federal Government Girls College (FGGC) Yola from 1979-1983. She had a National Certificate in Education (NCE) from Federal College of Education (FCE) Yola, in 1987, B.Sc. (Agricultural Education) from University of Nigeria, Nsukka (1989), M.Sc. (Agricultural Extension) from the same University (1995) and a Ph.D. (Agricultural Technology Education (2008) from the Federal University of Technology, now Modibbo Adama University of Technology, Yola.
 Work Experience:
Prof. Kaletapwa G. Farauta did her one year National Service at the College of Agriculture Akure, Ondo State (1990-1991), during 1991 service year she taughct Government Girls Secondary School (GGSS) Yola from May to October, 1991 from where she started teaching and research at the Federal University of Tehnology now Modibbo Adama University of Technology Yola in October, 1991 to date. She was the Executive Chairman, Adamawa State Universal Basic Education Board (ADSUBEB) from July –October, 2014.
Prof. Farauta served as the Honourable Commissioner, Adamawa State Ministry of Higher Education from 28th August, 2015 to 17th July, 2017 from where merit and excellent record of service led to her appointment as the Acting Vice-Chancellor of this great Institution by the University Visitor, His Excellency the Governor of Adamawa State, Senator Muhammad Umaru Jibrilla Bindow (Sardauna Mubi) on the 17th July, 2017. Since her assumption of office, the fortunes of the university has since assumed better dimensions and a brighter light has been seen at the end of the tunnel.
She held various academic and administrative responsibilities at the Modibbo Adama University and Technology Yola, among which are:
Coordinator, Agricultural Education Department, 1993-2005
Teaching Practice Co-Ordinator, 1995 – 2000
Supervision of Under/Post Graduate Projects, 2000-date
Projects Co-ordinator, 2007-2009
Chairman, Convocation feeding Committee, 2009
Chairman, Examination Malpractice Committee, School of Science and Technology Education, 2009
Acting Dean, School of Technology and Science Education, 2009-2010
Head, Vocational Education Department, 2010-2012
Post Graduate Co-ordinator, Vocational Education Department, 2015.
Chairman, Vocational Education Welfare Committee, 2016
Member, Lectures, Awards and Prizes Committee, 2017
Member, University Development Committee
Member, Vice-Chancellor's/Principal Officers send-forth Committee.
Member, Committee on Assessment of University Secondary School.
Coordinator, Education Programmes, Centre for Distance Learning
Member, School of Technology and Science Education (STSE) Board.
Member, Centre for Distance Learning Academic Board.
Member, Vocational Education Academic Board.
Community Development
Prof. Farauta has rendered a lot of developmental services in various capacities and places, as she has a personal mission of adding value to humanity through hard work and sincerity. She is known for making people organizations and situations better than she found them. Some of her recorded community development services include;
Secretary General, Good Citizenship Foundation, 2008-2013 (NGO)
Chairman, ASUU Welfare Committee (MAUTECH Branch), 1998-2000
Treasurer, Acada Multi-purpose Cooperative Society, MAUTECH, Yola 2004-2008
Vice Chairman, ASUU MAUTECH Branch, 2003-2005
Vice President, G-36 Coalition (NGO), 2010-2015
Chief Executive Officer (CEO) Daaha Foundation 2014-Date
Chairman, Governing Council, Foundation Academy, Numan, 2015
Member, Governing Council, LCCN Academy, Sangere 2014-2015
Member, Governing Council, Federal Polytechnic, Ekowe – Bayelsa State, 2017.
Member, Visitation Panel Adamawa State University, Mubi, 2018.
Publications and Participation in Field Studies
Prof. Farauta has immensely contributed to the global body of knowledge via her numerous articles in journals, papers presented at National and International seminars and conferences. She also has chapters in books to her credit. She participated in the following field studies;
Team Leader for incidence of climate change in Northern Nigeria and Adaptation Strategies done for African Technology Policies and Studies (ATPS) Network, Nairobi in 2010.
Training for Agricultural and Extension Workers organized by CTA, Abuja in 2009.
Baseline Study on water and sanitation West Africa done for African Technology Policies and studies (ATPS) Network, Nairobi, in 2008.
Training of Agricultural and Extension Experts on research and writing skills organized by Agricultural Extension Society of Nigeria at ARMTI, Ilorin in 2000.
Policy Challenges of Climate Change Adaptation in Northern Nigeria, African Technology Policy Studies Network Techno Policy Brief No, 34.
Climate Change and Adaptation Measures in Northern Nigeria: Empirical situation and policy implications, African Technology Policy Studies Network working paper series No. 62.
Farmer's perception of climate change and Adaptation strategies in Northern Nigeria: An Empirical Assessment. African Technology Policy studies Network Research paper, No. 15.
Farauta is a household name in the administrations of Education in Nigeria as a whole and Adamawa State in particular. Some of the Conference and workshops she attended include:
Annual Conference of Agricultural Extension Society of Nigeria (AESON) Zaria, 1995.
Annual Conference of Agricultural Extension Society of Nigeria (AESON) Makurdi, 1998.
International Conference on Building a National System of Innovation in Nigeria by African Technology Policy Studies Network (ATPS) and Raw Materials Research and Development Council (RMRDC), July, 2009, Rockview Hotel, Abuja.
Sub-Regional Training of Trainers Workshop on Agricultural Science, Technology and Innovation (ASTI) Systems by the Technical Centre for Agricultural and Rural
Cooperation (CTA) in Conjunction with NUC and ARCN, Sheraton Hotel, Abuja, August, 2009.
Prof. Farauta is a combination of Intelligence, Faithfulness and unalloyed commitment to assigned responsibilities and duties with excellence and precision as her goal.